The pace runnners
Pace runners run the race at a pre-determined pace which they may adjust slightly at different points in the race to take account of the changes in terrain.
If you are a new runner with a specific target time in mind or you are looking to beat your personal best time, our Pace Crew will be there to help you achieve your goal.  
Our Pace Runners are also a familiar sight at our monthly training runs, where they support runners in their progress towards race day.  
If you'd like to be considered for the 2019 Pace Crew (half/full marathon) please contact our Pace Crew Manager, Dave davet@chestermarathon.co.uk
Thanks to our 2018 Pace Runners (below).  Our 2019 Pace Crew will be announced in summer 2019.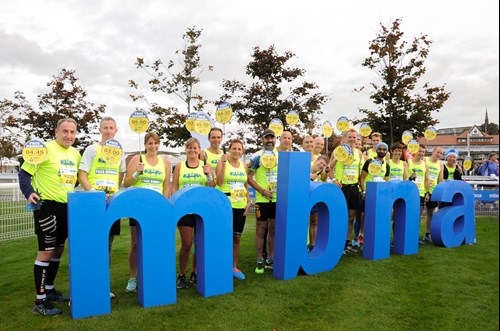 Course Record
The route is renowned for being fast and largely flat – more than 70% of our runners achieve PBs!
Men
2:21:25
Marius Ionescu in 2014
Women
2:40:26
Julie Briscoe in 2013
2018 Marathon Results
Men
1st

Mohammed Abu-Rezeq

(Altrincham & District AC)

2:25:20

2nd

Russell Bentley

(Kent AC)

2:27:48

3rd

Karl Welborn

(Tipton Harriers)

2:28:48
Women
1st

Johanna O'Regan

(St Neots Riverside Runners)

2:45:33

2nd

Laura Trimble

(Wimbledon Windmillers)

2:47:35

3rd

Hannah Claydon

(Swindon Harriers)

2:51:07
See all results
Volunteer
As with all such events, our events would not be possible without the help of a huge team of volunteers.
Find out more.