The weather conditions proved ideal for running as almost 5,000 runners were out in force to take part in the MBNA Chester Marathon, hailed as the Number One Road Marathon by readers of Runner's World.
2014 was another record breaking year for the event with last year's winner, Romanian born Marius Ionescu who runs for Altrincham Athletics Club finishing in a time of 2hours, 21minutes and 24seconds, shaving 18 seconds off his 2013 course record.
He commented: "I broke the course record today for the second year running and I am ecstatic. I stayed at the front of the pack from the start and eventually broke away from the other runners, maintaining my lead right to the finish line so I felt very comfortable. I would like to extend my thanks to the organisers for putting on another great event this year and to the spectators for cheering me on right around the course; I struggled during the last two miles, but the crowd really kept me going. I have taken part in many running events across the world and Chester is up there with the best of them.
Ionescu has received a cash prize of £2,000 from the organisers today with £1,250 being awarded for finishing in first place, and another £750 for breaking the course record.
Andy White, Joint Race Organiser commented: "We are thrilled to have another new course record this year, demonstrating the speed of the route here in Chester. We were keen to attract some really fast runners and we are pleased to be able to give away the male course record bonus to Marius again this year; he put in an incredible performance and he is a very deserved winner".
In second place was Matt Aldcock, 37, who lives in Hinckley, Leicestershire. Matt, who runs for Hermitage Harriers was the first Brit to cross the line. He said: "The route is exceptionally well marshalled and the whole event is incredibly well organised, which really helped me today. There are some lovely elements to the course which makes it a pleasure to run and I will definitely be back next year to try and beat my time".
"The event wouldn't be the same without the thousands of participants who have pushed themselves to the limit and raised a lot of money for charity, along with the spectators around the route who create such a unique atmosphere".
This year's marathon is expected to raise in excess of £500,000 for good causes. Fundraising totals will be announced later this year. The lead charity for this year's race is Cancer Research UK.
Cancer Research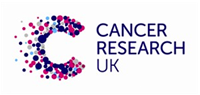 Volunteer
As with all such events, our events would not be possible without the help of a huge team of volunteers.
Find out more.
Course Record
Men
2:21:24
Marius Ionescu in 2014
Women
2:40:26
Julie Briscoe in 2013
2014 Marathon Results
Men
1st

Marius Ionescu

(Altrincham and District Athletics)

2:21:25

2nd

Matt Adcock

(Hermitage Harriers)

2:28:06

3rd

Thomas Beedell

(Woodford Green AC)

2:28:54
Women
1st

Cath Stibbs

(Kent AC)

2:53:28

2nd

Melissah Gibson

2:55:07

3rd

Catherone Lee

(Westbury Harriers)

2:56:40
See all results